Laura Haberman
Owner of Healing Tree
She/Her/Hers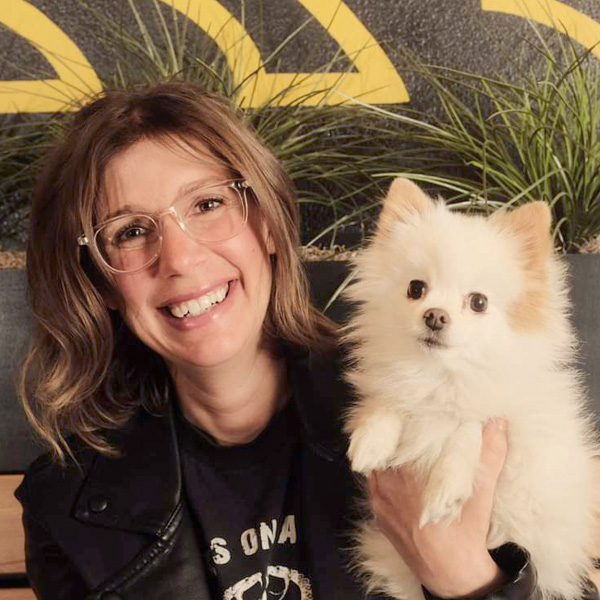 What motivates you to do what you do?
The thought that each day I have a new chance to be a better version of myself. That could mean I eat a little better, exercise a little harder, help a client reach a goal, or get payroll accomplished in record speed.
What is one thing you would like a new client to know about you?
I'm not your typical therapist, I'm unique. It's okay if you don't like me or my style.
If you were a car, what kind of a car would you be?
Most people think my Prius suits me well. Green, money saving, simple, slow and steady!
QUOTE I LOVE
This literally changes every day and a lot of times comes from music. Today I would have to go with "I am thankful for all of those who said NO to me. It's because of them I'm doing it myself."   –Albert Einstein
If you ask me tomorrow it will probably be different.
Favorite movie?
Piece of Cake. GOONIES. Pirates, a treasure hunt, best friends and the truffle shuffle — enough said.
Where did you go to school?
I am a Maverick through and through. I received both my bachelor's degree and my graduate degree from UNO! I don't really believe the alphabet soup behind my name means much, but you can rest assured I am licensed (LIMHP). If you would like to know more about my credentials and other certifications, please just ask!
Tell us about a person who means a lot to you.
I could really go on and on about this person, but I'll try to make it simple. My grandfather. He is the kindest person I have ever met with a tolerance that is like no other. Whenever I am in a spot I stop and ask myself "How would grandpa do this?" and it usually works itself out.