James Brown
Therapist
He/Him/His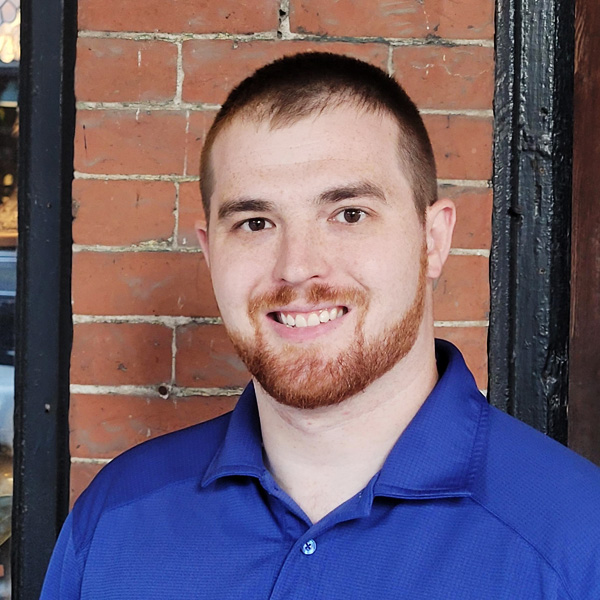 What is your favorite hobby?
I always come back to playing video games. I grew up with Nintendo and especially love playing The Legend of Zelda series and Super Smash Bros. with friends!
What is one thing you would like a new client to know about you?
I'm here to work alongside you, to get to know you authentically, to listen respectfully and without judgment, and to help you reach your goals through all the bumps and challenges we will experience along the way.
Where did you go to school?
I earned my B.A. in psychology from Creighton University and my M.S. in Counseling at the University of Nebraska Omaha. I am licensed as a PLMHP in the state of Nebraska.
QUOTE I LOVE
"I've learned that people will forget what you said, people will forget what you did, but people will never forget how you made them feel."
   –Maya Angelou
If you were a car, what kind of a car would you be?
I currently drive a Jeep Compass, which I think suits me pretty well – it's reliable, can support several people, and can handle difficult terrain!
Favorite movie?
Has to be The Lord of the Rings: The Return of the King! There are so many fantastic scenes, but the moment toward the end when Aragorn gets everyone to bow to the hobbits is such a powerful and moving scene.
Favorite song and the first time you can recall hearing it.
My favorite song is "All of These Things That I've Done by The Killers". I think I was in middle school or high school when I first heard it. I love the way the song builds, especially the famous "I've got soul but I'm not a soldier" part.