Rebecka Mossman
Therapist
She/Her/Hers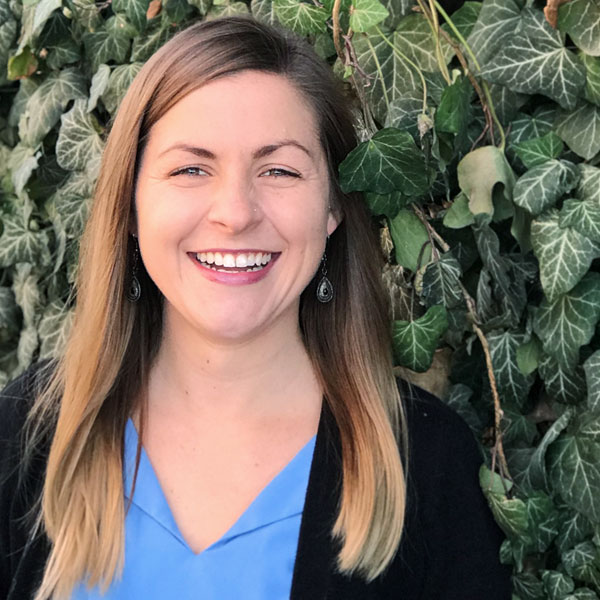 What motivates you to do what you do?
My passion for helping people. I feel best when I'm able to help others and I think at points in our lives we all need a little help. I love being part of and watching people grow from their experiences and achieve their goals.
What is one thing you would like a new client to know about you?
That I'm flexible and believe that everyone's journey is unique. I think everyone is unique and therapy should reflect that.
Tell us about a person who means a lot to you.
My mom. She has always been a great example to me. She works so hard for others and she has the biggest heart with whatever she does.
QUOTE I LOVE
I beg you…to have patience with everything unresolved in your heart and try to love the questions themselves as if they were locked rooms or books written in a very foreign language. Don't search for the answers, which could not be given to you now, because you would not be able to live them. And the point is, to live everything. Live the questions now. Perhaps then, someday far in the future, you will gradually, without even noticing it, live your way into the answer.    –Rainer Maria Rilke
Favorite hobbie?
That's a hard one. I would say it's traveling. I'm not picky about where I travel to, just as long as it's somewhere new with great company.
Favorite song?
American Pie by Don McClean. I love that song for so many reasons. It has highs and lows just like life and a great story line with so many historic references.
Where did you go to school?
I received my Bachelors of Arts in Psychology from Mount Marty College in Yankton, SD. Directly after that I moved to Kalamazoo, MI where I later received my Master's in Clinical Mental Health. I currently hold an LMHP license.
rmossman@healingtreeomaha.com