Madison Euse
Therapist
She/Her/Hers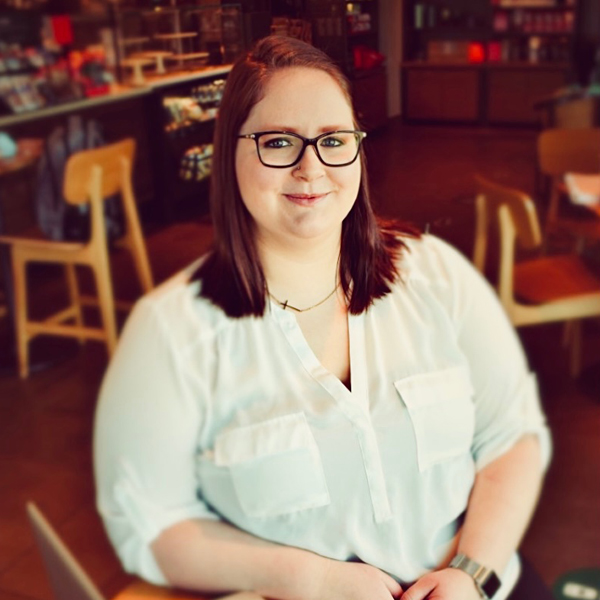 What are you most excited about?
I'm very passionate about helping my clients see their potential and helping them reach it. I'm also a nerd so learning anything new gets me excited.
What is one thing you would like a new client to know about you?
Life has its ups and downs. I consider even the smallest positive movement or change to be a "victory". It's the little victories that add up and get you through the tough times. I'm here to be your cheerleader, fellow-traveler, listening ear, and comforting voice throughout all of it.
What is your favorite hobby?
Some may not consider this a hobby, but I love spending time with my dog (Harley). Harley is one of my best friends and going on little adventures around town brings me a lot of joy.
QUOTE I LOVE
You never know the true value of a moment until it becomes a memory.
—Spongebob Squarepants    
Where did you go to school?
I received my masters from UNO and hold a PLMHP license and a PLADC license. I'm currently studying for my Ph.D. in Gerontology.
If you were a car, what kind of a car would you be?
It would be my very first car: a white 1990 Buick Park Avenue with red velvet interior. Her name was Betty. That baby was a tank. Whatever tough times Betty and I went through, we always popped back out of the ditch and kept going.
Favorite movie?
Monsters Inc. The scene that makes me laugh every time is when Boo, Sully, and Mike are standing on the toilet in the bathroom hiding from Randall. Mike's foot slips and goes into the toilet and Boo says, "ew" in her adorable little voice. That whole bathroom scene makes me laugh so much.