Grace Chu
Therapist
She/Her/Hers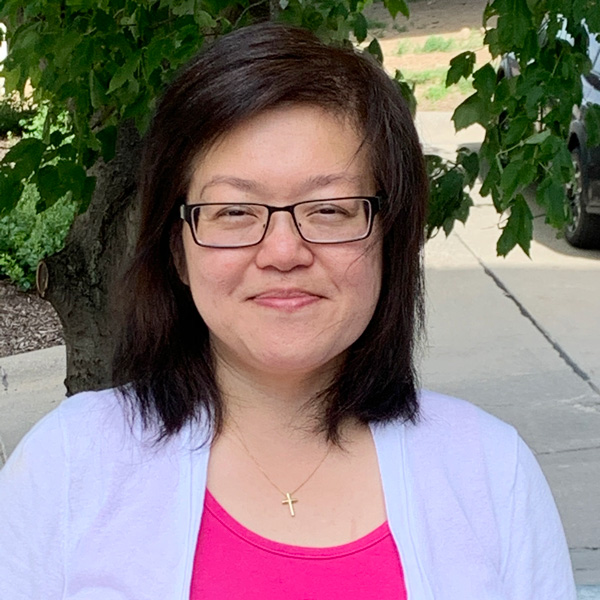 What motivates you to do what you do?
There are so many people, couples and families hurting, afraid or upset. They may need support, guidance, and unconditional regard in their lives. I enjoy helping others find their way through difficulties so that they can feel safe, calm, and heard while at the same time, learn to improve management of their barriers… Just as others did for me on my journey.
What is your favorite hobby?
My favorite hobby is knitting, but I'm a very sloooow knitter. ?
What is one thing you would really like a new client to know about you?
That I will help them to the best of my abilities, am open to try new ideas and am creative in my processes.
QUOTE I LOVE
"You are worthy, you are loved, you are enough."
Favorite movie?
My FAVORITE movie is Mary Poppins, the original with Julie Andrews. It is so fun, funny and full of creativity. The songs are amazing and timeless. My favorite scene is when they go into the chalk drawings and become a part of that make-believe world, but they are still themselves human. It was an amazing feat in those days.
Where did you go to school?
I went to school at UNO and have my master's in counseling. I currently have my LMHP, NCC and LPC in Nebraska. I also have First Aid certificate as well.
Tell us about a person who means a lot to you.
There are two actually and both are my closest friends, whom I speak to almost daily. Though one lives far away they both are such stellar people, kind, loving, sincere, honest and with beautiful souls. They bring so much joy and laughter to my life! <3